Breezemarine Group supplies spare parts, assemblies and turnkey expert solutions for 4″, 6″, 8″ and 10″ nominal marine loading arms. A wide range of accessories to choose from, including ball joints, couplings, adapters, grounding systems for receiving / issuing cargo and bunkering. We cooperate with industry leaders, our partners – EMCO WHEATON и EMINENT. Emco Wheaton equipment has proven itself over the years and is preferred for offshore tanker loading/unloading systems.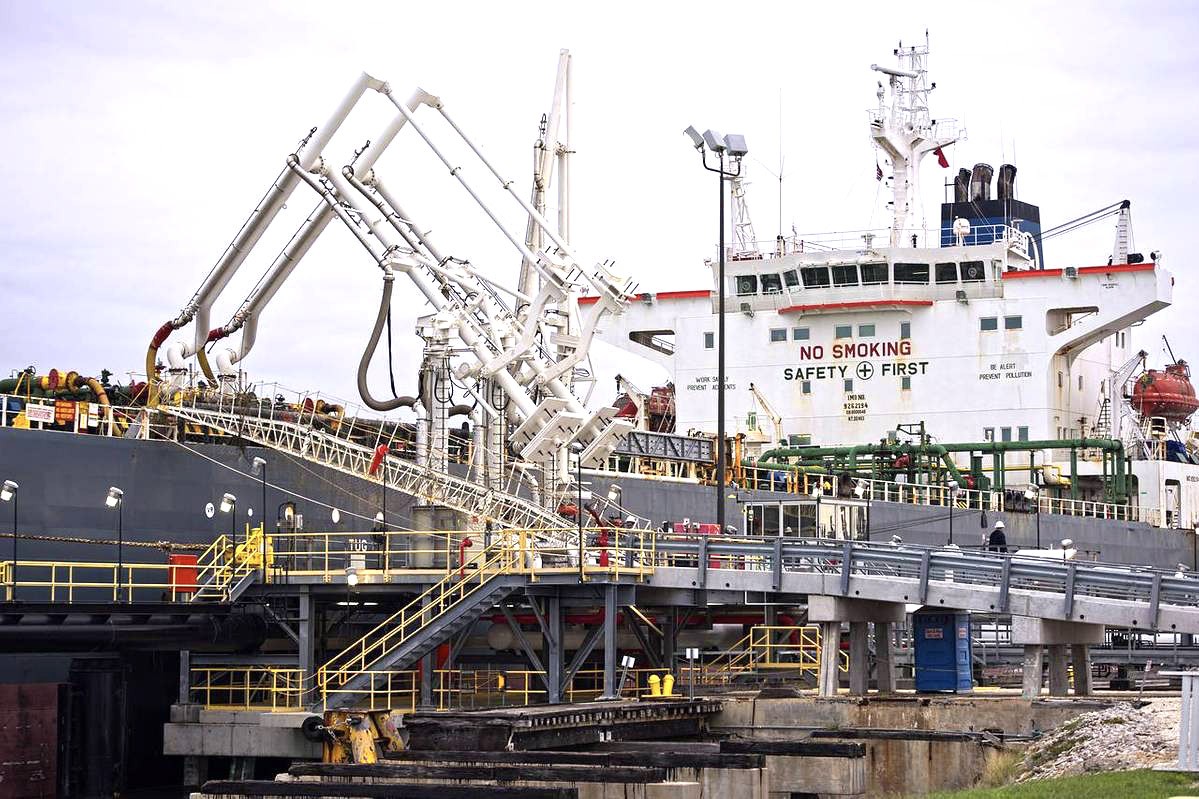 Thanks to the rigid mechanical pantograph system, two separate counterweights on the outer and inner arms provide the arm with full balance. The self-supporting design of the loader offers the optimum solution in terms of safety, light weight and wind loads. Due to that, both the forces necessary for its movement and the load on the foundation are reduced to a minimum.
Loading arm can be produced:
In case of deviations in requirements, we offer an individual solution
Sizes from  D 100 mm to D 400 mm
Pressure rates from10 bar to 40 bar
      Carbon steel, low temperature steel, stainless steel 
For all types of products 
Temperature range from -50 °C to +200 °C
     Customized solution on request 
It is possible to equip with additional equipment: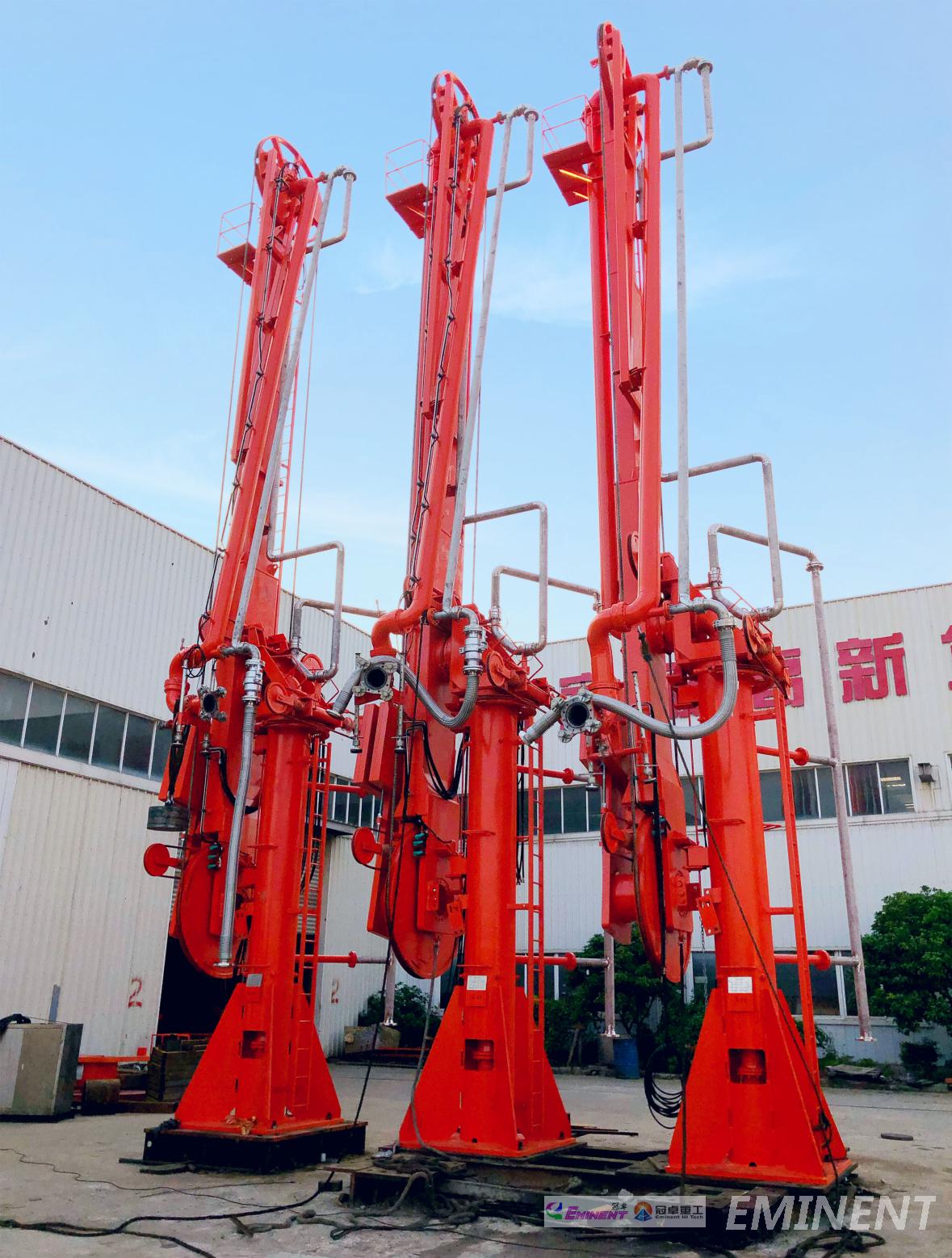 To remove off-gases (steam-air mixture, off-gases), a two-pipe loading arm with a product pipeline and an exhaust gas line can be made. If simultaneous loading of two products or one type of product is provided, but it is required to increase the throughput, the loading arm can be equipped with two product pipelines.
Stender equipment Eminent
Eminent loading arms are used in loading and unloading operations for the transshipment of light and dark oil products, methanol, petrochemicals, LPG and other products to tankers at sea and river terminals, as well as on floating platforms, bunkers and other vessels.
Loading arms can be produced
With a nominal diameter of the pipeline from 100 to 600 mm.
Operating pressure range from 5 to 40 bar.
The service life of the loading arm is at least 20 years.
Contacting our company, you will receive an expert solution and service.