Breezemarine Group has acquired the dealer rights for FARAD S.A.'s maritime equipment. With the distribution rights, Breezemarine Group can offer these solutions to clients in the Baltics, the Netherlands, Poland, Finland, Norway, and Bulgaria.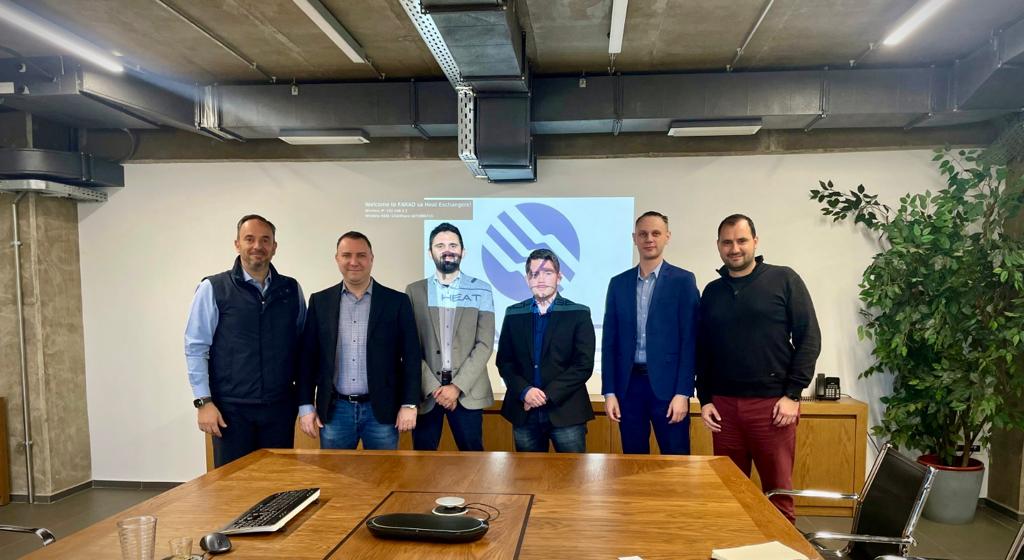 Breezemarine Group has established itself as a European leader in maritime products, services, installations, and repairs. Becoming an official representative for FARAD S.A equipment marks another crucial company milestone. Moreover, it enables our customers to acquire the best equipment for their industry needs.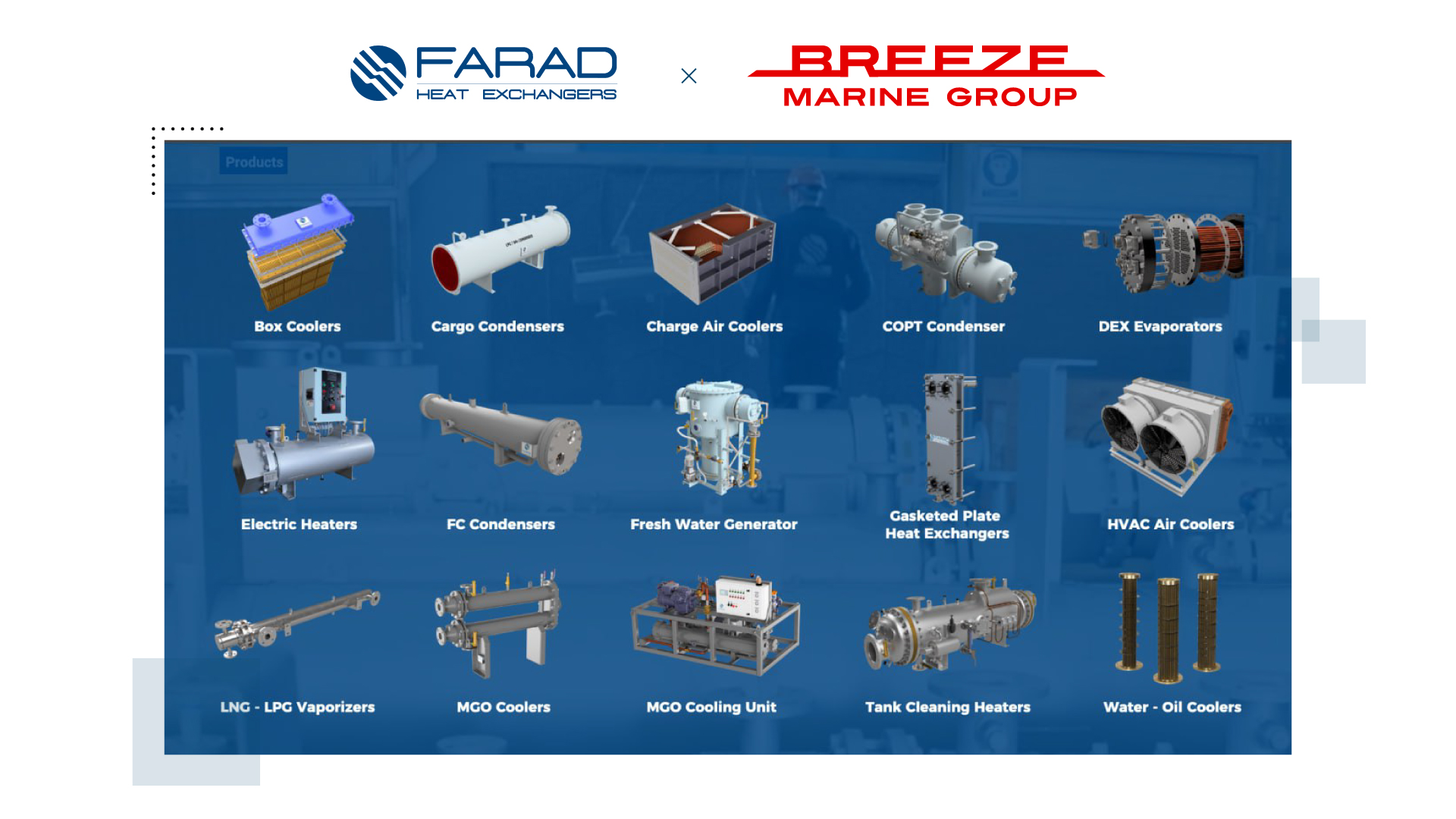 FARAD S.A is a well-established brand in maritime circles. The company manufactures:
box coolers

cargo condensers

charge air coolers 

COPT condensers 

DEX evaporators. 
In addition, FARAD S.A line also spans:
electric heaters

FC condensers

fresh water generators

gasketed plate heat exchanges 

HVAC air coolers

water-oil coolers

LNG-LPG vaporizers 

MGO coolers 

MGO cooling units

tank cleaning heaters
With a strong focus on state-of-the-art technology, FARAD S.A can implement a unique quality-value proposition for their clients. In addition, every product comes with a two-year warranty and is manufactured with top-quality European raw materials. 
FARAD S.A products also come with lifetime technical support and the inspections needed to make sure that newly installed parts work right. In addition, FARAD S.A provides training for equipment operators, technical reporting, documentation, and competitive delivery times. Those values align with Breezemarine Group's approach to bringing more efficiency to the maritime industry. 
Thanks to 3D modeling, FARAD S.A can help predict and prevent potential installation problems. In addition, the company maintains a 12-point Quality Control Checklist for every product, including minimizing product footprints.
Breezemarine Group, as an official representative of these products, will ensure its clients receive the same high-quality and personalized treatment when acquiring FARAD S.A parts. 
Our company is continuing to grow its presence in the maritime industry. The high-quality products add to our line of equipment and fit in with the eco-solutions we offer to vessel owners.