Since the end of the 20th century, marine technologies have advanced exponentially. We will discuss the main technologies that will change navigation and work at sea in the next ten years.
Currently, these three most noticeable trends will dictate the evolution of the shipping industry:
Smart technologies controlling all systems of the vessel

"Green" technologies in shipping

Autonomous vessels and robotics
Smart technologies in the maritime environment
Seafarers, ship managers, and port administrators have been using digital technologies for a long time. However, there are always new developments to keep tabs on. Several of these innovative technologies will be increasingly important in the coming years.
5G technology

–

Better mobile data connectivity

allows for using smart drones during remote inspections of ships in real-time. In addition, it can bring traffic management to a new level and improve communication between ships and the shore. Plus, it has the potential to solve a constant problem for sailors – a lack of communication with relatives.



Internet of Things or IoT

– 5G technology will be crucial to implement the Internet of Things fully. The advent of IoT will enhance control of hatch doors, compartments, bulkhead systems, and hydraulics without training a (new) crew member.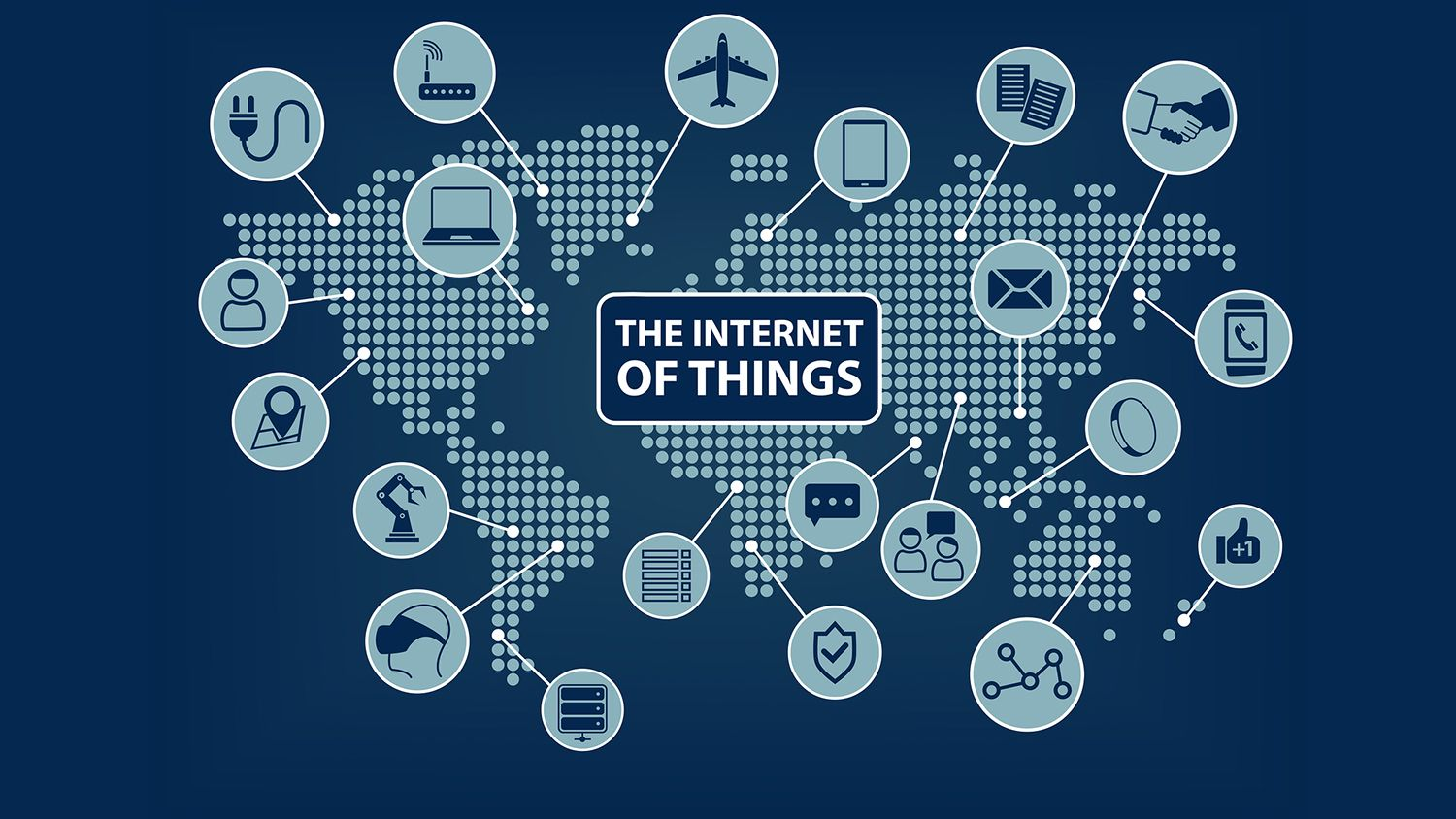 It is expected that using smart technologies in shipping will not necessarily affect the number of seafarers. However, handling these technologies will require additional training as the ship's crew's role will expand. New tasks will include observing and maintaining digital devices to achieve optimal performance.
Hybrid power plants and alternative fuels
About five years ago, Lloyd's Register, in collaboration with the University of Southampton, presented the famous report "Global Trends in Marine Technology 2030" (GMTT 2030). It claims that hybrid power plants will eventually displace traditional diesel engines. That is because shipping is forced to take measures to reduce carbon dioxide (CO2) and nitrogen oxides (NOx) emissions.

Today, we can confidently say that the forecast was correct. As a result, the Norwegian cruise operator Hurtigruten LTD has prepared for the launch of two large hybrid cruise liners, "MS Roald Amundsen" and "MS Frittjof Nansen." The 140-meter liners are equipped with hybrid engines to travel through the stunning landscapes of Antarctica and Svalbard in complete silence.

Alternative fuel can also replace diesel engines. Various substances are being investigated and tested for that purpose. For example, the consortium "Green Maritime Methanol" is studying the cost and feasibility of installing methanol fuel systems on board.
Coinciding with the requirements of the 2020 Global Sulphur Cap (directives on limiting the maximum sulfur content in marine fuel), LNG-powered vessels have become more commonplace. Today, there are more than 140 ships with hybrid LNG engines worldwide. In addition, a confirmed 140 more vessels with hybrid LNG engines will be built by 2025.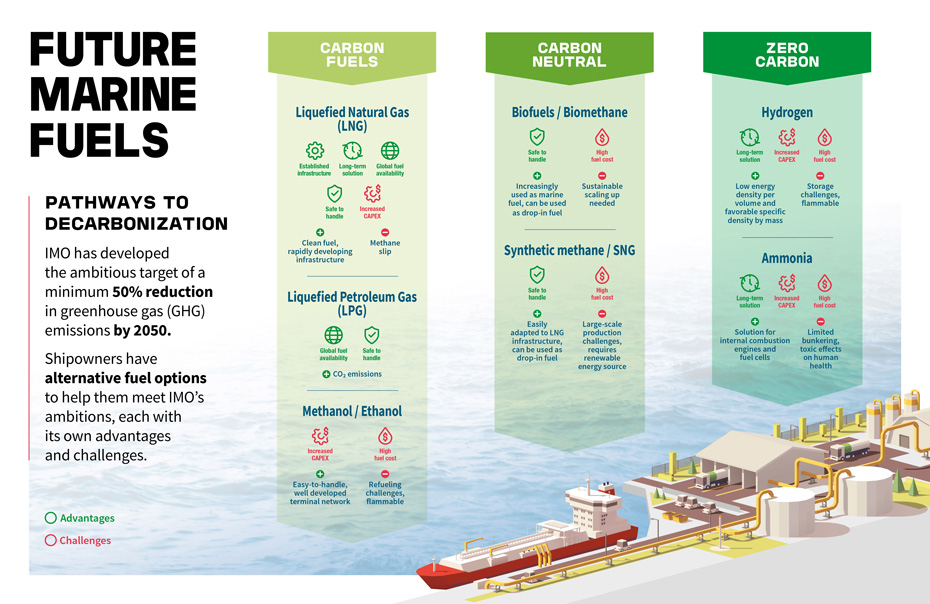 Image: marine-offshore.bureauveritas.com
Autonomous vessels and robotics
Will there be a crew on board merchant ships in 2030? Will new technologies and artificial intelligence in the marine industry make the presence of a person on board unnecessary? 
Most ships will still have a crew, although the number of people on board will be reduced. New technologies will assist people and help avoid most of the "traditional" maritime accidents. For example, it is most likely that robots will perform the most dangerous task, creating a safer environment for all humans on board.
Here are some examples of maritime robotics and their purpose:
The Naval Research Laboratory, in cooperation with Virginia Tech and other American universities, recently developed a marine autonomous fire robot

SAFFiR

. He can't completely replace a person in firefighting yet. However, it can operate in smoke-filled rooms at temperatures up to 500 ° C, open a fire valve, bring a hose or find victims in hard-to-reach places.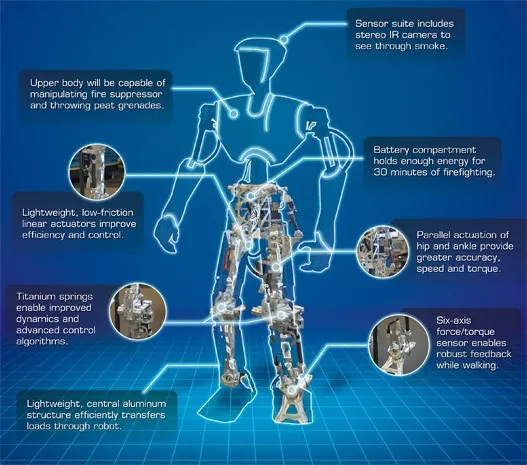 Image: Marine autonomous fire robot SAFFiR.

Another robot,

HullBUG

, developed by SeaRobotics, cleans the vessel's hull and helps reduce fuel consumption. The technology is packed in a small autonomous device weighing 30-40 kg. With four wheels attached to the vessel's hull, it creates a zone of negative pressure between itself and the bottom.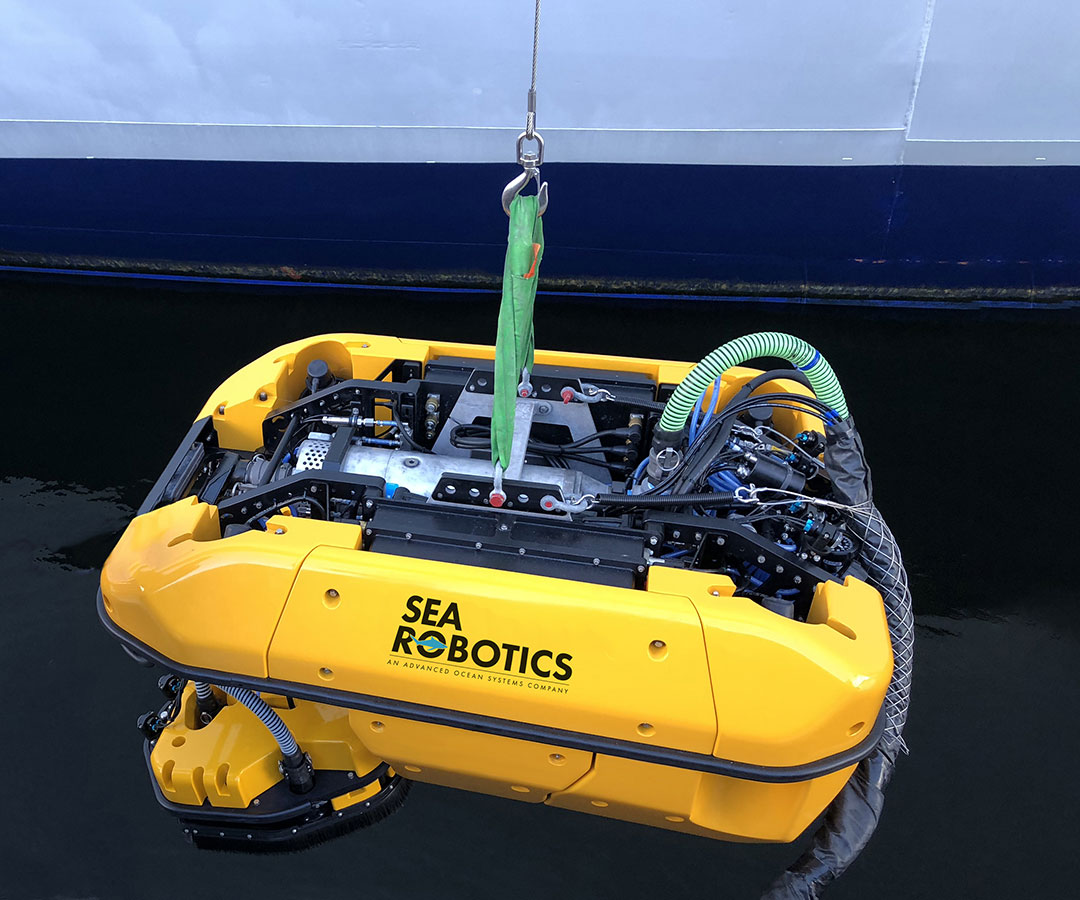 Image: HullBUG robot. Cleans the vessel's hull and helps reduce fuel consumption. 
Monitoring Systems
Fuel consumption monitoring is a crucial aspect of the current IMO TIER III guidelines. Vessel owners must adhere to these new standards to save and reduce emissions. Our FCM system is a universal tool to control bunkering and fuel consumption and monitor fuel levels.
Additionally, the FCM system by Breezemarine Group collects and analyzes all CO2 emissions in real time. Moreover, its data reporting occurs in every suitable format to ensure vessel operators and owners can get everything up and running quickly. Our solution is a crucial component in making maritime operations greener.