In June 2013, the European Commission proposed a strategy for the gradual reduction of greenhouse gas emissions, and in this regard, the regulation of emissions from ships. After a two-year legislative process covering all EU institutions, this strategy was adopted by the European Parliament in April 2015. Resolution 2015/757 ("Shipping MRV Regulation") entered into force on July 1, 2015.
Emissions reduction approach
According to EU MRV regulations, shipping companies with vessels exceeding 5,000 GT (gross tonnage) operating in the EU must prepare monitoring plans and procedures by August 2017 that they will use to monitor and report on their carbon emissions during transport operations. MRV regulation makes publicly available data for more than 12,000 vessels in EU ports from January 1, 2018.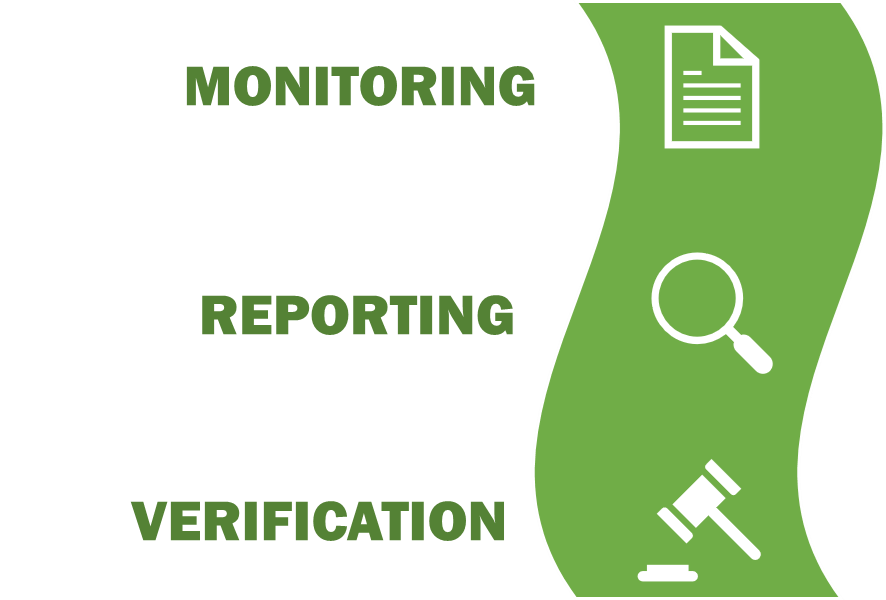 Regardless of the country, each vessel must monitor and record fuel consumption and CO2 emissions. It is also necessary to register related transport operations that represent commercial goods. Voyages of vessels in ballast condition should be treated the same as loaded voyages. Only some vessels are exempt from this, such as warships, naval auxiliary units and a number of very specialized vessels.
Monitoring plan
A Monitoring Plan (MP) should be developed for each vessel that plans to be transported by sea to an EU port. The content of this MP is defined in Article 6 of the EU MRV Regulation and should include:
Identification of the ship and shipping company/owner of the vessel;

Identification of emission sources;

Description of procedures for monitoring voyages, fuel consumption and activity data;

Methodology for data processing;

Quality control procedures;

Definition of responsibilities and used ICT systems.
The monitoring plan should define one of four methods for monitoring CO2 emissions:
BUNKER DELIVERY NOTE

FUEL TANK MONITORING ON BOARD

FLOW METERS

DIRECT CO2 EMISSION MEASUREMENT

In accordance with article 11 of Regulation (EC) 2015/757 of the European Parliament and of the Council of 29.04.2015 on monitoring, reporting and verification of carbon dioxide emissions by sea, reporting data on CO2 emissions for the past year must be sent by April 30 in order to obtain a Document of Compliance by June 30.
Ask US for help!
Breezemarine offers assistance in preparing the EU-MRV report and shipboard CO2 emission monitoring plans.
In addition, we present to you our fuel consumption monitoring system (FCM)
– a universal tool that allows the crew and operators of ships to easily and automatically monitor bunkering, fuel consumption by the vessel and the fuel level in the tanks. Our systems are designed both to monitor the efficiency of the vessel as a whole, and to automatically collect the necessary fuel consumption data for the preparation of MRV reporting. The purpose of this development is to make the work of the shipping company more efficient and simplify the work of all its services. This system will help you track CO2 emissions and fuel consumption for further compilation of the EU-MRV report.