Cypriot cargo ship MSM DOLORES is a general cargo vessel sailing out of Limassol, Cyprus. Its gross tonnage of 4,358 is a crucial cog in the region's maritime operations. A recent electrical issue could have caused substantial delays and costs for the vessel, but that crisis was averted with the help of Breezemarine Group. 
MSM DOLORES Hits A Snafu
Although the MSM DOLORES is a relatively new vessel – it was built in 2012 – the ship ran into some issues not that long ago. Several electrical bits of the vessel's gantry crane started malfunctioning one after another. After a careful analysis, it turns out the ship was built with old electrical shields using frequency converters. Although those shields should have held up for several more years, they started causing issues and halted operations.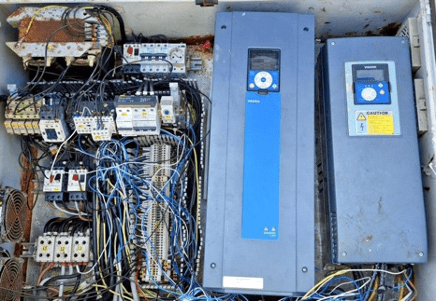 problem 1 & 2.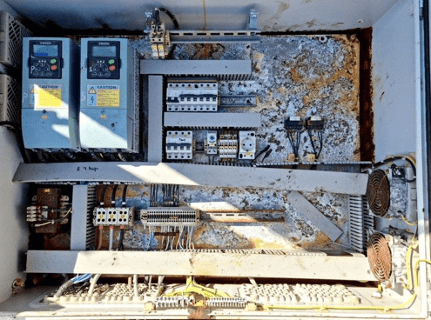 Making matters worse is how the MSM DOLORES crew experienced issues with other key infrastructure. Crane motors, brakes, and damaged cables became the norm rather than an exception. It is far from ideal work conditions, and a solution had to be found quickly. The MSM DOLORES often engages in international travel, and having multiple electrical shortcomings would cost the owner a lot of time and money. 
In more detail, the old frequency converter showed signs of getting flooded, preventing it from starting up. Adding a new converter FCB did not work either, although restoring its connection to the main hoist motor connection box sorted that. Furthermore, the bulkhead hoist stb and port winches had issues thanks to malfunctioning motors. 
Given the vessel's lengthy journeys, it would be unwise to let these issues go unchecked for too long. Thankfully, the MSM DOLORES reached out to Breezemarine Group, renowned for their technical expertise and supply of spare parts, in case something would have to be replaced. 
Breezemarine Group Offers A Welcome Solution
The solution provided by Brezemarine Group is multi-pronged. First, they addressed the issues with the old electrical shields and stripped them out. The team introduced stainless steel shields with new frequency converters to ensure none of the initial hardware would cause issues in the future. These stainless steel shields and converters serve the gantry crane, heaters, fans, power supply blocks, contactors, relays, terminals, etc. That one solution would help address most of the MSM DOLORES's issues. 
Breezemarine solution.
Furthermore, the new frequency converters – a HITACHI converter placed as FCA in the cabinet for driving forward and aft – had to be tuned to the needs of the MSM DOLORES. Breezemarine Group possesses the necessary expertise to make this process straightforward, ensuring minimal downtime for the client. With these issues resolved, the cargo vessel could continue its operation, although there is more work.
Through an agreement between Breezemarine Group and MSM DOLORES, Breezemarine will select more suitable external components – motors, brakes – only one brake works, located in the forward motor, and a solution for the damaged cables – to be delivered and installed at a future date. Maintenance will be performed on the gantry crane, which hasn't been operated on for some time. In addition, Breezemarine's extensive network of parts suppliers gives them a competitive edge to meet any client's needs and preferences. 
The current fixes have been tested by a Chief Officer in presence of the Chief Engineer and electrician. 
Breezemarine Group provides crucial support, spare parts, and expertise to maritime clients. Get in touch with our team to ensure your maritime operations are always a breeze!